Amazing Car Detailing Crown Point IN Service
There is more to car detailing than merely washing, waxing, and vacuuming the vehicle. In addition to that, it involves cleaning, conditioning, and preserving the surfaces of both the inside and outside of your vehicle from damaging factors such as ultraviolet rays, filth, and pollution. Your vehicle should get detailed at NWI Customs and Detailing in Crown Point, IN; we are the best in the business.
Premier Car Detailing Crown Point IN
Our skilled mechanics are masters at restoring both newer and older automobiles to a condition that is comparable to that of when they were first purchased. Our auto detailers have the expertise and experience necessary to make your vehicle seem as good as new, whether the job entails performing straightforward touch-ups such as waxing or buffing, or more extensive detailing tasks such as polishing, conditioning, and preserving the surface.
Don't be concerned if you are just starting in the industry of car detailing. Our professionals are always available to answer any questions that you may have and to provide direction as you work through the procedure. Car detailing is typically a time-consuming operation, but the results can make the initial investment more than worthwhile in the long run. Protecting your vehicle from the weather not only makes it appear better, but it also significantly extends the amount of time it will remain in good condition.
We at NWI Customs and Detailing in Crown Point, IN, place a high priority on ensuring complete satisfaction for each and every one of our clients. Because of this, we ensure that each and every one of our clients will be happy with our car detailing Crown Point IN services. Simply let us know if you are not completely pleased with the services that we have provided for you, and we will do all in our power to make things right.
Are you interested in the procedure?
A Brief Overview of the Car Detailing Crown Point IN service we provide is as follows:
Hand washing the outside of the vehicle: To ensure that your vehicle has the best possible appearance, our skilled professionals use only the highest possible quality cleaning and polishing solutions. 

Interior detailing: Our professionals can perform anything, from cleaning, shampooing, and conditioning carpets and upholstery to conditioning leather and removing stains from leather. 

Engine detailing: Cleaning the many components of the engine, including the hoses, belts, and other parts, to ensure that your car is operating at its maximum potential. 

Paint correction and protection: It includes the application of high-quality sealants and waxes to shield your vehicle's paint from the harmful effects of ultraviolet rays and other hazards. 

Headlight restoration: Return the clarity and brilliance of your headlights to how they were when you first installed them. 

Leather and vinyl conditioning: Cleaning and conditioning to maintain the like-new appearance of your leather and vinyl products. 

Elimination of Odors: You should get rid of any odors that may still be present in your automobile. 

Chrome polishing and rust prevention: Polishing chrome to a brilliant shine and applying rust inhibitors to protect your vehicle from deterioration.
Why Choose Our Car Detailing Crown Point IN Services
These are the primary aspects of service that we provide at NWI Customs and Detailing in Crown Point, IN; however, there are a variety of other advantages to having your vehicle detailed at our shop as well. We are aware that you have put a significant amount of money into your car, and we want to do everything we can to assist you in keeping it in pristine condition for as long as possible.
When you have firsthand experience with the benefits that come from having your vehicle detailed, you will be able to comprehend why it is considered to be so useful. With regular maintenance, your vehicle will not only appear better but will also last longer, giving you more time to bask in its attractiveness in the years to come. At some point, you could even feel the urge to enhance the overall impact by adding a few further details here and there.
And because NWI Customs and Detailing in Crown Point, IN offers full-service detailing choices for your vehicle, you can be certain that your automobile will have all of the aforementioned services completed for it, giving you peace of mind. Who would have guessed that detailing an automobile could be so simple and rewarding? Contact our trained staff members right away to acquire further information.
Aside from our basic car detailing services, we also provide a range of other services such as ceramic coatings and window tinting. Our goal is to retain the value and the appearance of your vehicle while making sure that it is always able to perform at its optimal level. So, no matter what kind of auto detailing needs you may have, trust us here at NWI Customs and Detailing in Crown Point, IN to provide you with the services that you need. Contact us today to learn more!
Check out our other detailing services like ceramic coating Crown Point IN, window tint Crown Point IN, and paint protection film Crown Point IN. You can visit our Instagram to see our work!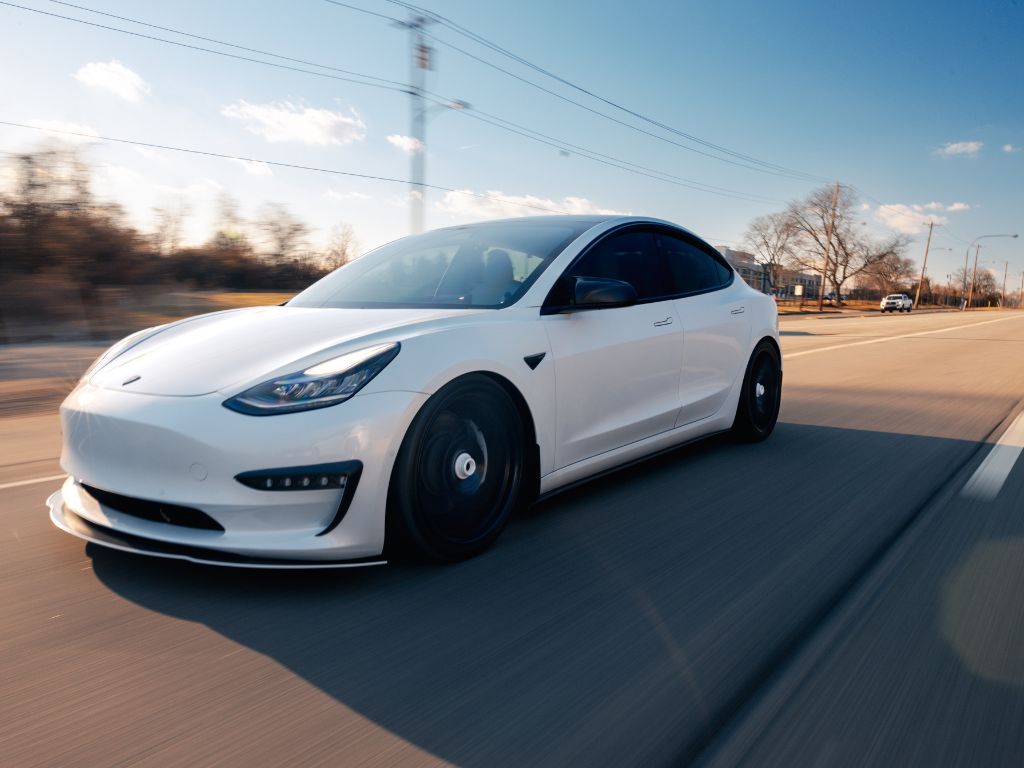 car detailing Crown Point in ok ok ok ok ok ok ok ok ok ok ok ok ok ok ok ok ok ok ok ok ok ok ok ok ok ok ok ok ok ok ok ok ok ok ok ok ok ok ok ok ok ok ok ok ok ok ok ok ok ok ok ok ok ok ok ok ok ok ok ok ok ok ok ok ok ok ok ok ok okok ok ok ok ok ok ok ok ok ok ok ok ok okok ok ok ok ok ok ok ok ok ok ok ok ok ok ok ok ok ok ok ok ok ok ok ok ok ok ok ok ok ok ok ok ok ok ok ok ok ok ok ok ok ok ok ok ok ok ok ok ok ok ok ok ok ok ok ok ok ok ok ok ok ok ok ok ok ok ok ok ok ok ok ok ok ok ok ok ok ok ok ok ok ok ok ok ok ok ok ok ok ok ok ok ok ok ok ok ok ok ok ok ok ok ok ok ok ok ok ok ok ok ok ok ok ok ok ok ok ok ok ok ok ok ok ok ok ok ok ok ok ok ok ok ok ok ok ok ok ok ok ok ok ok ok ok ok ok ok ok ok ok ok ok ok ok ok ok ok ok ok ok ok ok ok ok ok ok ok ok ok ok ok ok ok ok ok ok ok ok ok ok ok ok ok ok ok ok ok okok ok ok ok ok ok ok ok ok ok ok ok ok okok ok ok ok ok ok ok ok ok ok ok ok ok ok ok ok ok ok ok ok ok ok ok ok ok ok ok ok ok ok ok ok ok ok ok ok ok ok ok ok ok ok ok ok ok ok ok ok ok ok ok ok ok ok ok ok ok ok ok ok ok ok ok ok ok ok ok ok ok ok ok ok ok ok ok ok ok ok ok ok ok ok ok ok ok ok ok ok ok ok ok ok ok ok ok ok ok ok ok ok ok ok ok ok ok ok ok ok ok ok ok ok ok ok ok ok ok ok ok ok ok ok ok ok ok ok ok ok ok ok ok ok ok ok ok ok ok ok ok ok ok ok ok ok ok ok ok ok ok ok ok ok ok ok ok ok ok ok ok ok ok ok ok ok ok ok ok ok ok ok ok ok ok ok ok ok ok ok ok ok ok ok ok ok ok ok ok okok ok ok ok ok ok ok ok ok ok ok ok ok okok ok ok ok ok ok ok ok ok ok ok ok ok ok ok ok ok ok ok ok ok ok ok ok ok ok ok ok ok ok ok ok ok ok ok ok ok ok ok ok ok ok ok ok ok ok ok ok ok ok ok ok ok ok ok ok ok ok ok ok ok ok ok ok ok ok ok ok ok ok ok ok ok ok ok ok ok ok ok ok ok ok ok ok ok ok ok ok ok ok ok ok ok ok ok ok ok ok ok ok ok ok ok ok ok ok ok ok ok ok ok ok ok ok ok ok ok ok ok ok ok ok ok ok ok ok ok ok ok ok ok ok ok ok ok ok ok ok ok ok ok ok ok ok ok ok ok ok ok ok ok ok ok ok ok ok ok ok ok ok ok ok ok ok ok ok ok ok ok ok ok ok ok ok ok ok ok ok ok ok ok ok ok ok ok ok ok okok ok ok ok ok ok ok ok ok ok ok ok ok okok ok ok ok ok ok ok ok ok ok ok ok ok ok ok ok ok ok ok ok ok ok ok ok ok ok ok ok ok ok ok ok ok ok ok ok ok ok ok ok ok ok ok ok ok ok ok ok ok ok ok ok ok ok ok ok ok ok ok ok ok ok ok ok ok ok ok ok ok ok ok ok ok ok ok ok ok ok ok ok ok ok ok ok ok ok ok ok ok ok ok ok ok ok ok ok ok ok ok ok ok ok ok ok ok ok ok ok ok ok ok ok ok ok ok ok ok ok ok ok ok ok ok ok ok ok ok ok ok ok ok ok ok ok ok ok ok ok ok ok ok ok ok ok ok ok ok ok ok ok ok ok ok ok ok ok ok ok ok ok ok ok ok ok ok ok ok ok ok ok ok ok ok ok ok ok ok ok ok ok ok ok ok ok ok ok ok okok ok ok ok ok ok ok ok ok ok ok ok ok okok ok ok ok ok ok ok ok ok ok ok ok ok ok ok ok ok ok ok ok ok ok ok ok ok ok ok ok ok ok ok ok ok ok ok ok ok ok ok ok ok ok ok ok ok ok ok ok ok ok ok ok ok ok ok ok ok ok ok ok ok ok ok ok ok ok ok ok ok ok ok ok ok ok ok ok ok ok ok ok ok ok ok ok ok ok ok ok ok ok ok ok ok ok ok ok ok ok ok ok ok ok ok ok ok ok ok ok ok ok ok ok ok ok ok ok ok ok ok ok ok ok ok ok ok ok ok ok ok ok ok ok ok ok ok ok ok ok ok ok ok ok ok ok ok ok ok ok ok ok ok ok ok ok ok ok ok ok ok ok ok ok ok ok ok ok ok ok ok ok ok ok ok ok ok ok ok ok ok ok ok ok ok ok ok ok ok okok ok ok ok ok ok ok ok ok ok ok ok ok okok ok ok ok ok ok ok ok ok ok ok ok ok ok ok ok ok ok ok ok ok ok ok ok ok ok ok ok ok ok ok ok ok ok ok ok ok ok ok ok ok ok ok ok ok ok ok ok ok ok ok ok ok ok ok ok ok ok ok ok ok ok ok ok ok ok ok ok ok ok ok ok ok ok ok ok ok ok ok ok ok ok ok ok ok ok ok ok ok ok ok ok ok ok ok ok ok ok ok ok ok ok ok ok ok ok ok ok ok ok ok ok ok ok ok ok ok ok ok ok ok ok ok ok ok ok ok ok ok ok ok ok ok ok ok ok ok ok ok ok ok ok ok ok ok ok ok ok ok ok ok ok ok ok ok ok ok ok ok ok ok ok ok ok ok ok ok ok ok ok ok ok ok ok ok ok ok ok ok ok ok ok ok ok ok ok ok okok ok ok ok ok ok ok ok ok ok ok ok ok okok ok ok ok ok ok ok ok ok ok ok ok ok ok ok ok ok ok ok ok ok ok ok ok ok ok ok ok ok ok ok ok ok ok ok ok ok ok ok ok ok ok ok ok ok ok ok ok ok ok ok ok ok ok ok ok ok ok ok ok ok ok ok ok ok ok ok ok ok ok ok ok ok ok ok ok ok ok ok ok ok ok ok ok ok ok ok ok ok ok ok ok ok ok ok ok ok ok ok ok ok ok ok ok ok ok ok ok ok ok ok ok ok ok ok ok ok ok ok ok ok ok ok ok ok ok ok ok ok ok ok ok ok ok ok ok ok ok ok ok ok ok ok ok ok ok ok ok ok ok ok ok ok ok ok ok ok ok ok ok ok ok ok ok ok ok ok ok ok ok ok ok ok ok ok ok ok ok ok ok ok ok ok ok ok ok ok okok ok ok ok ok ok ok ok ok ok ok ok ok okok ok ok ok ok ok ok ok ok ok ok ok ok ok ok ok ok ok ok ok ok ok ok ok ok ok ok ok ok ok ok ok ok ok ok ok ok ok ok ok ok ok ok ok ok ok ok ok ok ok ok ok ok ok ok ok ok ok ok ok ok ok ok ok ok ok ok ok ok ok ok ok ok ok ok ok ok ok ok ok ok ok ok ok ok ok ok ok ok ok ok ok ok ok ok ok ok ok ok ok ok ok ok ok ok ok ok ok ok ok ok ok ok ok ok ok ok ok ok ok ok ok