#1 Paint Protection Crown Point IN Provider
Your car can go from looking drab and dirty to being a masterpiece that is ready to be displayed in a showroom in the blink of an eye. You might believe that a car is nothing more than a method of transport, but the truth is that it can also be a reflection of your personality and sense of style.
Ceramic coating, paint protection film (PPF), window tinting, and a variety of other services are just some of the interior and exterior enhancements that NWI Customs and Detailing in Crown Point, IN specializes in providing to ensure that your ride looks as good as it possibly can. We have the experience and skill set necessary to make your dreams about your automobile come true. Whether you just want to add a little extra shine or you want to give your car the full custom treatment, NWI Customs and Detailing can make your imagination come true.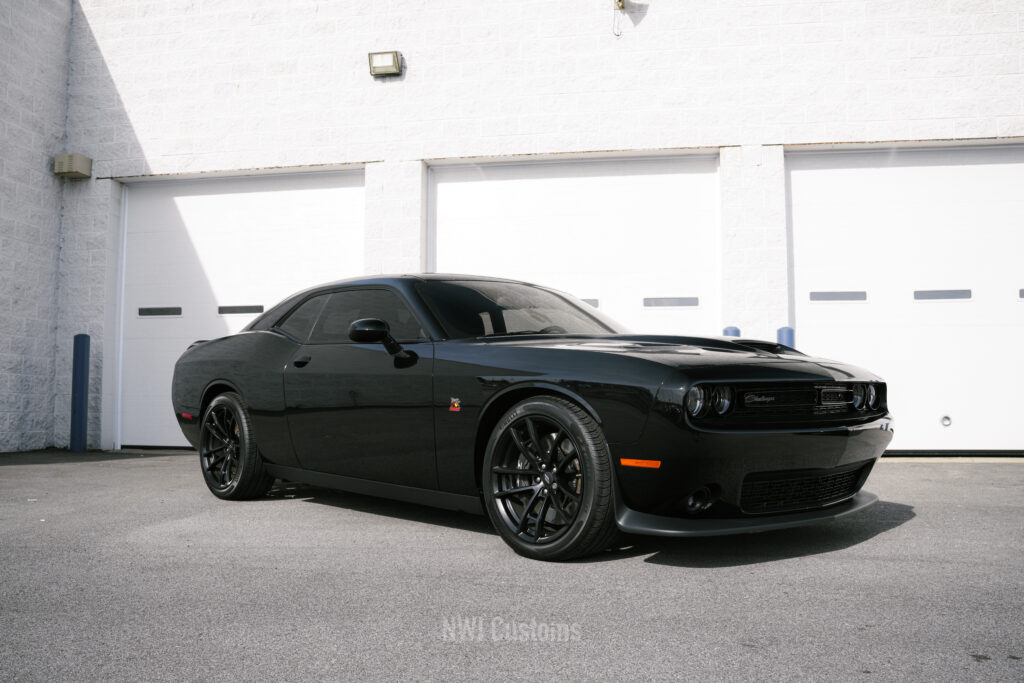 Ceramic Coatings
We all have different reasons for wanting our cars to look the best they can. Whether it's keeping up appearances or increasing the value of your vehicle, there's no denying that a great-looking car can make all the difference.
Window Tinting
Modifying the appearance of a vehicle's windows using tints and shades has been a common practice for ages. Window tinting is a popular and cost-effective technique to minimize glare, filter out ultraviolet rays, and improve privacy for your vehicle.
Paint Protection Film
Paint protection film (PPF) is an invisible, durable plastic film that is applied directly to the painted surface of a vehicle. It helps protect the paint from dirt, debris, and other damaging elements while keeping your car looking new. The PPF can be custom-cut to fit any part of your vehicle and can last up to 10 years with proper maintenance.
Car Detailing
There is more to car detailing than merely washing, waxing, and vacuuming the vehicle. In addition to that, it involves cleaning, conditioning, and preserving the surfaces of both the inside and outside of your vehicle from damaging factors such as ultraviolet rays, filth, and pollution.
XPEL Ceramic Coatings
It shouldn't come as a surprise that XPEL Ceramic Coating is the most reliable and well-known ceramic coating currently available on the market. The coating not only gives an impenetrable layer of protection to the finish of your vehicle, but it also helps to keep the vehicle looking as good as new by creating a deep gloss surface and making it easier to remove dirt and debris.
XPEL's self-healing properties also provide a level of protection that is unmatched, as any scratches or swirl marks will heal themselves over time. NWI Customs and Detailing is proud to offer XPEL Ceramic Coating Crown Point IN to our customers.
Having your car ceramic coated will not only provide supreme protection from sun, water, acid rain, and more; it will also help to preserve the value of your vehicle over time. With proper care and maintenance, XPEL Ceramic Coating can last up to five years or more.
NWI Customs and Detailing is here to help you protect your car and make it look great with XPEL Ceramic Coating. With our experience, knowledge, and top-of-the-line tools, we are confident that you will be satisfied with the results!
XPEL Paint Protection Film
In addition to XPEL Ceramic Coating, NWI Customs and Detailing is also proud to offer XPEL Paint Protection Film (PPF). PPF provides a clear layer of protection for the paintwork of your vehicle that helps guard against scratches, chips, and other damage.
Unlike traditional waxing or polishing methods, PPF does not sacrifice the paintwork of your vehicle. The film is easily applied and can be removed without damaging the finish, making it an ideal choice for preserving the original appearance of your car.
NWI Customs and Detailing offers XPEL Paint Protection Film Crown Point IN in a variety of finishes so you can choose the one that best suits your needs. With the film, you can rest assured that your car will look just as good years down the road as it did when you first purchased it.
We are the premier provider of XPEL PPF in Crown Point, IN, and have the experience and skill to make sure your car looks perfect. Whether you are looking for a full coverage wrap or just need some areas covered, NWI Customs and Detailing has got you covered!
XPEL Window Tint
XPEL Window Tint is the solution you've been seeking if you want to cut down on the amount of glare and heat that enters your vehicle throughout the day. Because XPEL Window Tint is able to block ultraviolet (UV) rays without obstructing the passage of light, it is the product of choice for everyone who wishes to increase the level of comfort they experience while driving.

At NWI Customs and Detailing, we only utilize the highest quality window tint to ensure that your vehicle not only looks amazing but also offers the highest possible level of protection. Our team has a great deal of experience applying window tint, and we can give your vehicle the appearance and feel that you want.

Because we provide a diverse selection of window tinting solutions that can be tailored to meet any requirement or price point, you can rest assured that you will be able to find the ideal tint for your vehicle among our offerings. NWI Customs & Detailing can provide you with an appearance that is either understated or striking, depending on your preferences.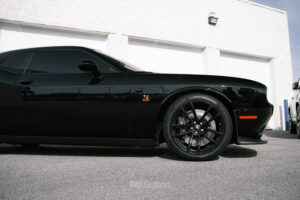 A team that strives for excellence is one that is comprised of trained professionals that are committed to delivering a product or service of the greatest possible quality. Our company, NWI Customs & Detailing, is dedicated to going above and beyond for our clients and assisting them with achieving the outcomes they seek.
We take great satisfaction in the fact that the products that we sell are of the greatest quality that can currently be found on the market. You can also count on our knowledgeable staff to offer you assistance and direction in the form of advice and recommendations regarding your car so that you can make an educated decision about it.
Do not wait for your car to be destroyed before enlisting our assistance in protecting it; do it as soon as possible. Contact NWI Customs & Detailing right away to learn more about why we are the most trusted company in Crown Point, Indiana when it comes to XPEL Ceramic Coating, Paint Protection Film, Window Tint, and Car Detailing Crown Point IN! We are looking forward to communicating with you in the near future.
Paint Protection Crown Point IN Paint Protection Crown Point IN Paint Protection Crown Point IN Paint Protection Crown Point IN Paint Protection Crown Point IN Paint Protection Crown Point IN Paint Protection Crown Point IN Paint Protection Crown Point IN Paint Protection Crown Point IN